Future Development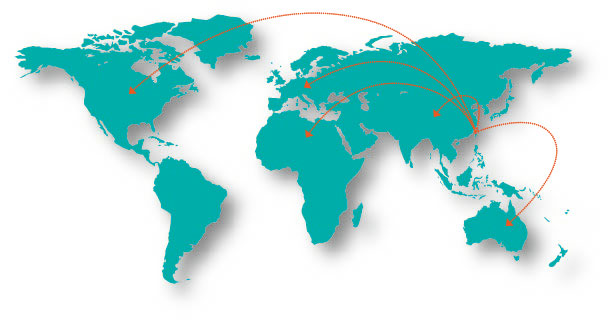 Aiming at Global Competition
In order to reduce the production costs and enhance product competitiveness, Fair Friend Group started the construction of its subsidiary in China. " Hangzhou Good Friend Precision Machinery Co., Ltd." at XiaoshanIndustrial Park in southern China was established in 1993. Good Friend has started production in September of 2002 and will soon be serving the huge market in China. Also in 1996, Fair Friend Group acquired SakazakiMachinery Co., Ltd. in order to gain access to the manufacturing technology and R&D ability of high accuracy Japanese machine tools. This acquisition is contributing toward the strong technical support for both Taiwan and China operations. By combining the capital, technology, and market territory of Taiwan and Japan, as well as integrating the advantages of different regions, Fair Friend's machine tools products will be more internationalized and thus become a major player in the global machine tools market. And then, we're rapidly to integrate industrial advantages of various regions. At the same time, we also implement the global industrial division in China, Japan and Taiwan.
According to above of discretion. FEELER is growing up day by day with industrial division. We used two main strategies "Join Venture & M&A" for to our business of Europe and America. Continued expand the global overall arrangement by acquired Honsberg and SMS (The oldest machine tool branch in Germany and America). Besides, we're also cooperated with Japanese famous company (TOYOTA TSUSHO and Citizen Watch…..etc.) to develop new production for specific market by join venture.
FEELER on business strategy and objectives will approach global overall arrangement by using two main strategies " Join Venture & M&A". And develop in high-end products line by technology transfer. Finally, we'll make FEELER more international and competitive to enhance production efficiency by group resource integration and cost redection.