Ultrasonic Machining Module
Increased Productivity
The ULTRASONIC technology from FEELER enables the economical machining of complex workpiece geometries in demanding advanced materials such as ceramics, glass, corundum, tungsten carbide or even composite materials.
Based on the advanced development of the ultrasonic technology according to the requirement of the market, FEELER ultrasonic machine can provide high efficiency and high-quality machining of complex materials such as precision ceramics, quartz glass, alumina, tungsten steel, and super alloys or even composite materials.
The kinematic overlapping of the tool rotation with an additional oscillation effects a reduction of the process forces by up to 40% in comparison to conventional machining. Depending on the work-piece requirements, this allows higher feed rate, provides longer tool life and significantly surface finishing of up to Ra < 0.1 μm.
Ultrasonic Toolholder
Plug & Play Transmitter
Compatible for variable CNC machine tool
Non-contact Ultrasonic
Optimised inductive transmission
Reinforced Actuator
To achieve high stiffness
Ultrasonic vibration amplitude
0 - 15 μm(Depanding on tool settings)
Tools
With undefined and defined cutting edge (Diamond grinding rod, milling tool and drilling tool)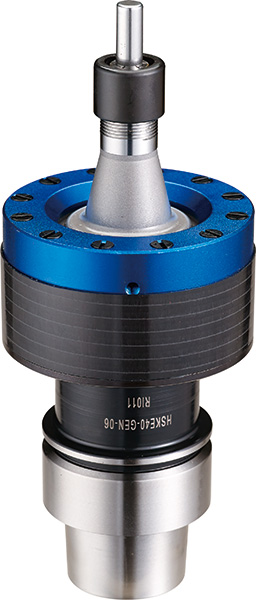 Design for Advanced Materials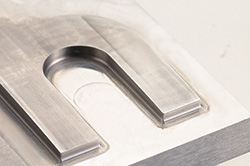 TUNGSTEN STEEL
Without polishing, near mirror finish surface (Ra<0.1μm)
Processing efficiency increases 4 times, compared to EDM
Same processing method, efficiency increases 1.6 times
Reducing the processing procedures
Longer tool life by 4 times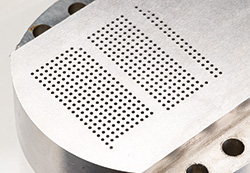 INCONEL
Efficiency enhanced by 30% compared to non-ultrasonic
Prolongs tool life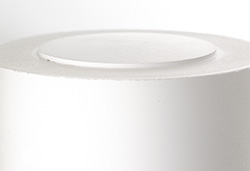 SAPPHIRE
Processing efficiency increases 4 times, compared to non-ultrasonic
Effectively reduce the workpiece chippingand surface micro-cracks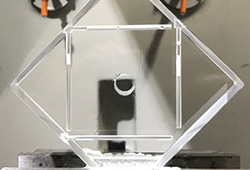 QUARTZ
Better quality, compared to non-ultrasonic
Efficiency enhanced by 800% compared to non-ultrasonic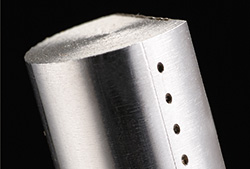 AISI 304
Processing efficiency increases 3 times
Significant quality improvement reducing entry distortions decreasing hole roughness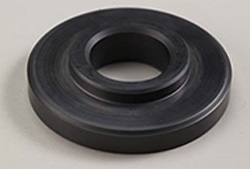 SILICON CARBIDE
Break the limitation of non-ultrasonic machining, increase the removal rate up to 5 times
Better quality, reducing surface roughness by 30%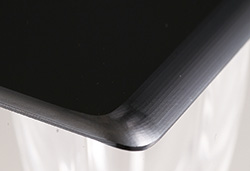 ZIRCONIUM DIOXIDE
Better quality, compared to non-ultrasonic
Processing time reduced by half
Longer tool life by 3 times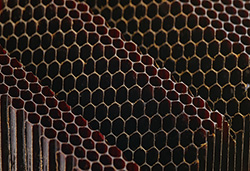 HONEYCOMB STRUCTURE
Not only meeting the customer inclined surface qualities, but increases the roughing efficiency by 4 times
At the same quality standard, the finishing efficiency can be increased by 2 times