Successful Transformation Embracing Digital
Public Date:2020-06-22
Fair Friend Group (FFG) Successful Transformation Embracing Digital Technology
Smart manufacturing will be an important trend to reverse the operation of major industries in the future. FFG has been investing in this field since 2015, and has gathered the energy and technology of FFG's 37 machine tool brands, 17 joint ventures, and other business divisions worldwide, from the exploration and extension of smart machine tools to smart manufacturing as well as smart factories and management, and finally combined with 5G technology provide a one-stop overall solution service to customers for experience new digital services.

Fair Friend Group (FFG), which is famous for its M&A globally, has become the world's largest machine tool group for automation after acquiring German MAG in 2015. FFG is also one of the founding members of German Industry 4.0. While developing smart manufacturing, FFG cooperates with global strategic partners (such as Microsoft, Fanuc, Siemens, KUKA and many other well-known partners), and combines German Industry 4.0 advanced technology with the Group's 37 high-end machine tool brands which is expected to inject new blood into Taiwan's smart manufacturing and build Taiwan into a global smart machinery capital.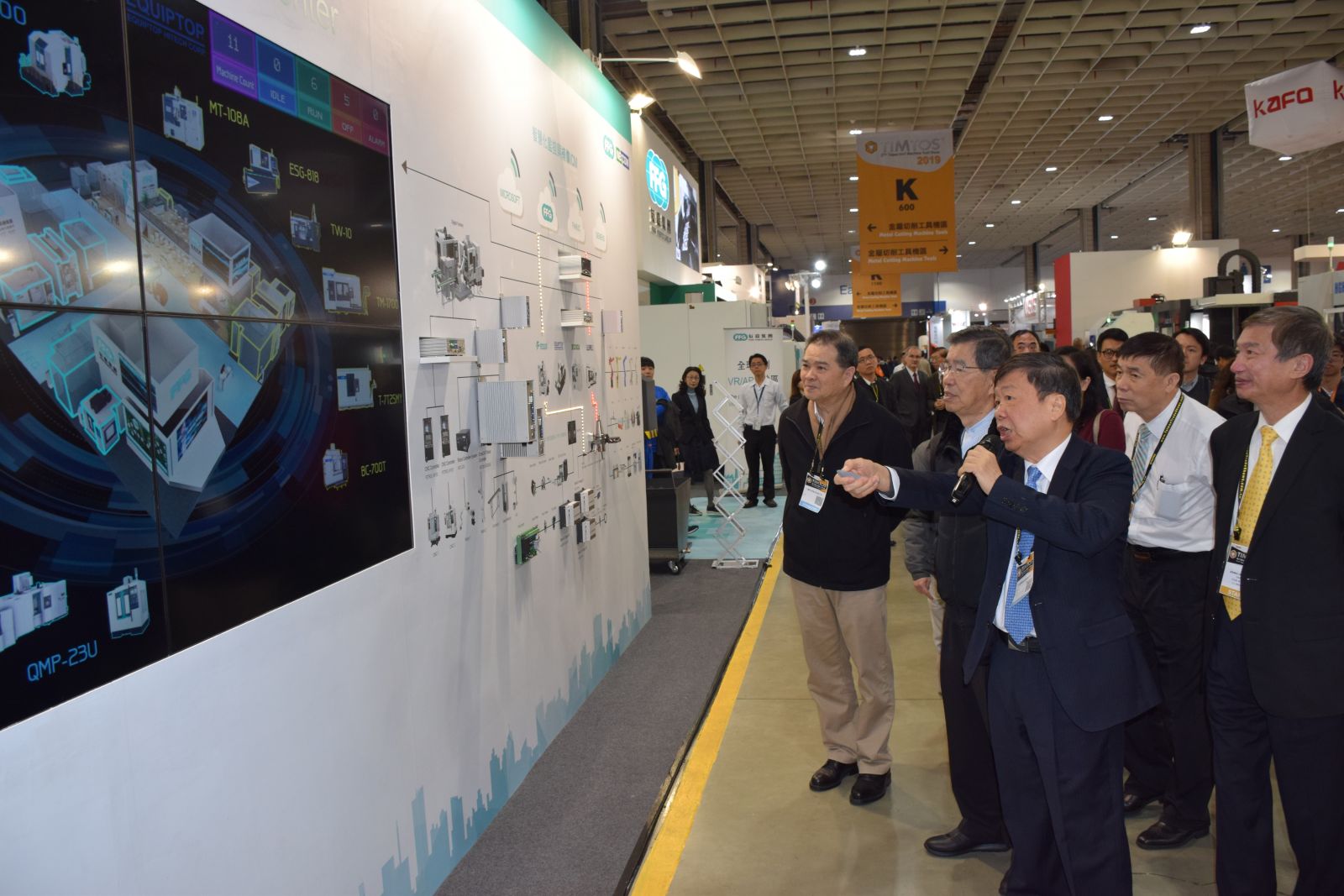 After years of continuous investment in research and development, FFG has successfully transformed and upgraded traditional machine tools into smart machines. According to different industrial attributes and customer needs, machine tools have been added with sensors to the key parts for collecting real-time informaiton that customers need, including vibration value, temperature value, pressure value, etc. At this stage, it has completed cutting chatter detection technology, thermal compensation technology, anti-collision and other application functions. Before various technologies are converted into commodity sales, FFG has repeatedly tested and improved many times, hoping to create the greatest value for customers with the smallest cost. In addition to the stand-alone intelligence, it also needs to be extended to the data collection of peripheral equipment of the smart production line, including manipulators, AGV, washing machines, marking machines, etc. All data will be stored in the cloud mission room for analysis and application. The management mode of the cloud mission room can help customers do factory management, and transform from a traditional processing factory to a smart factory.

In the future, sending big data in short time is the main difficulty that we need to face firstly when we implement the idea of smart factory. Thanks to the technology of 5G, which help us to solve this situation efficiently. Through Horizon 2020 EU-TW collaboration, which focus on Clear 5G, FFG, ADLINK, Institute of Information Industry and National Taiwan University collaborate with other 4 companies and 3 academic institutions from European Union to implement the application of 5G smart factory. FFG-ANEST IWATA Taiwan Co., which is located in HuKou Industry Park, Hsinchu, is selected to implement the project of 5G wireless factory. With the technology of 5G, it not only solved the difficulty of gathering data by establishing wired and wireless networks in traditional factory, but also increasing the benefits of automation. Through this collaboration, FFG will collaborate with partners to establish the first 5G intelligent factory in Asia to show our capability of technology and service.